Healthspace
(A Product of AFLU MED HEALTHCARE)
490 Theuns van Niekerk Street
Rooihuiskraal North
Centurion
0157
O83 941 1449

info@aflumed.co.za

Whatsapp: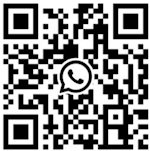 For assistance with using the Healthspace website or for general enquiries, please use the form below and we will get back to you as soon as possible.

If you have not received or have forgotten your login details,  please click here.

Patients can contact their healthcare professional, by logging in and navigating to "Contact My Health Professional".



"Wherever the art of medicine is loved, there is also a love of humanity."- Hippocrates